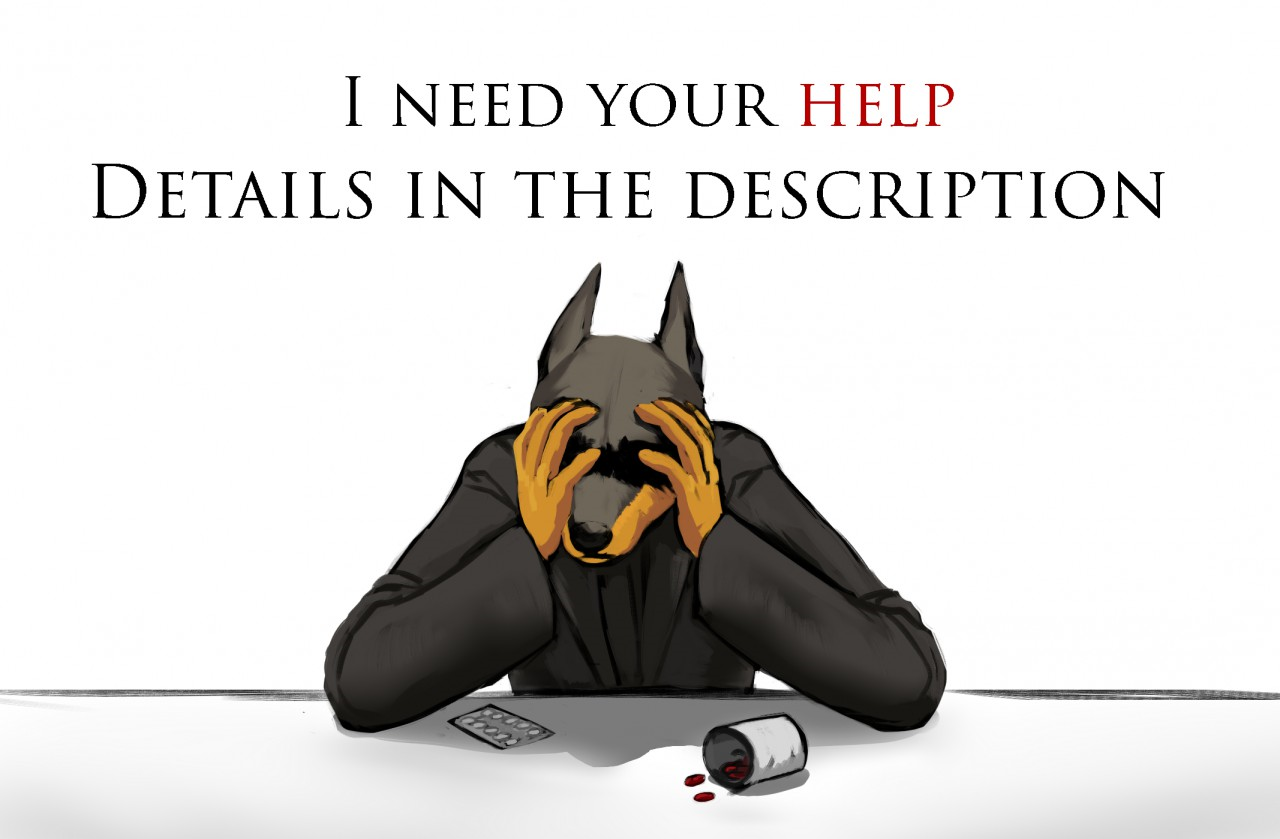 Use your
arrow keys
to navigate.
Submitted By Anonymous
Submitted On Nov25/19, 15:16
Dimensions 1280x839px
File Size 348.89KB

Views 71
Votes

0


Favourites 0

0

/

10

Source http://https://ko-fi.com/G2G8L Download

Link HTML BBCode
Message:
Posted Sep 20th, 2019 12:56 AM
Hello.
I have a lot of problems in my life. One of them is depression, which has given its beginning since 13 years.
Sometimes I have to take a course of antidepressants and tranquilizers in order to feel myself better.
Unfortunately, the complexity in life get only worse. I have to cope with all these difficulties alone, but now it becomes almost unreal
My only way to make money is drawings.
I really wanted to move out and live in peace, without all the horror that I worry about day by day.
Unfortunately, now there is not a single opportunity to develop talents, and life difficulties are driving into an even more terrible state. I have a very difficult situation with money, literally there is not enough for food.
if you have the ability and desire to provide some material support, then this will help me very much. Thank you in advance for your help and support, bro.
My ko-fi ko-fi
also you can donate on FA(Send Shinies)
My price list
Actual YCH and Auctions
Comments
Type your comment...
There are currently no comments for this item.